Pre-Shoot Preparation Tips
Hi, and thanks for getting this far.

I hope you are looking forward to your shoot as much as I am!

I've taken the liberty of writing out a few tips from my previous experiences in order to help get the most out of your day. If you could please have a read through, and keep these ideas in mind when you are getting ready, then I would be most appreciative!
Number 1 - Chill Out!
I know it sounds silly to say, but try to relax - this is supposed to be fun!
I'm really not looking for perfection or flawless poses, and you shouldn't be either.
These are pictures of you two having fun, looking good, and being together.
If that means wearing your lucky socks then go for it!
If you need some cheer on the day, then I've always got some terrible jokes in my bag.
Number 2 - Arrive on Time
The longer we have, the more shots we'll get!
I always try to schedule my shoots to get the best out of the light on the day, so if you're there around the right time, then we'll be in position to get the best looking pictures.
Number 3 - Communicate with me
These shoots are always a joint effort – if you have an image in mind that you would like, or even ones you really don't like, then please let me know!
I've had people send me Pinterest links, image descriptions, and links to all sorts of poses, moods, and styles.
If this sounds like you, then drop them to me in an email and I will do my best to work out something similar on the day.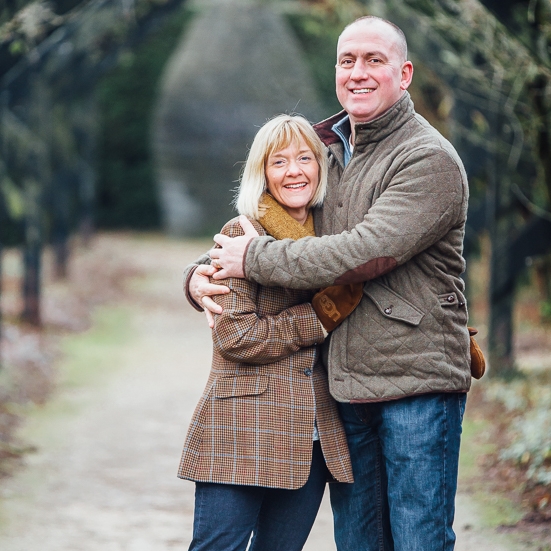 Number 4 - Clothing
I'm not a fashionista, or some sort of makeup guru, so I'm definitely not going to tell you what to wear. That said, I do have a few tips which will help you to pick something that will help you look your best on the day.
Choose a common theme of colour and formality
If you're wearing a nice summer frock, and your partner is in a hoody and dirty trousers then the shoot is going to look a little odd. Equally, if one of you is neutral tones while the other is in a luminous orange top the clash of colour palettes is going to be a little distracting in the final image.
However, please don't dress identically – some photographers like it…but I think it just looks a bit odd.
Think solid colours and subtle patterns
Avoid bold designs, wording or logos – these can be very distracting and date an image.
Bring along accessories
Just a scarf, hat, glasses etc can make a great difference to the feel and look of a shot. If we have a few options to work with, then you'll get a greater range of images to look through when we are done. If you normally wear glasses, then please bring them.
If all else fails
A nice button shirt and trousers for gents, and a complementary look for ladies is generally a good starting point. Throw a nice jumper or jacket in your bag and you're good to go!
Number 5 - Looking Your Best
Basics
Clean the sleep from your eyes, brush your teeth and your hair, and eat breakfast.
Simple stuff, but easy to forget when you are rushing in the morning.
Make-Up
Unless we are working on a styled shoot, then I really just want to capture you looking at your everyday best. If you normally wear bright red lipstick and heavy eyeliner, then feel free to go for it - but please don't go over the top, or try something new on my account.
Spots and Blemishes
I can fix small skin problems like spots or blemishes, but if you have painted your face in a variety of strange colours, I may struggle to make it look natural. I'm not in the business of making people look bad, so I promise I won't print any photos of you with a giant red spot on the tip of your nose!
Shaving
Men - If you suffer from shaving rash, then please take that into account.
If I'm organising a morning shoot, then please consider using your razer the night before to avoid angry looking skin.
It'll also mean you have more time in the morning…so there are two benefits really!